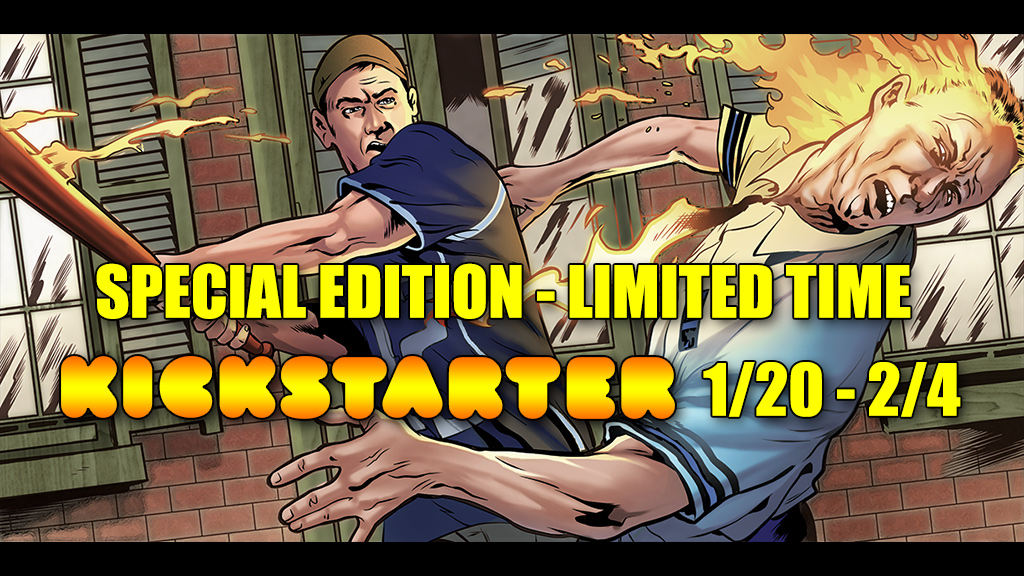 SPECIAL EDITION – LIMITED TIME
Allow me to be succinct for once. Here's what's up:
By the Time I Get to Dallas #2 is printed and shipped to all backers and is now for sale to everyone through my online store.
The script for #3 is ready and Juanfran Moyano is gearing up to to start drawing it this month.
The By the Time I Get to Dallas 1+2 Creator's Edition is LIVE NOW on Kickstarter!
While Juanfran gets going I'm taking the opportunity of Kickstarter's Make/100 event to Make 100 of something awesome. This 140 page soft cover volume presents the book 1 and 2 scripts side by side with Juanfran's thrilling pencilled pages for a deeper dive into the story. In addition to this special book (print and digital), I'm offering awesome but very limited cameo spots for book #3 now!
https://www.kickstarter.com/projects/pitdocpress/by-the-time-i-get-to-dallas-1-2-creators-edition-make-100 
WORDS + PENCILS = MAGIC
In standard comic making, penciled pages aren't clear enough to stand out on a page with colors. That's why we have inking, to make the most important lines clear and bold and give defined space for the color. But I LOVE all the little penciling details, the free expression of the artist. Seeing the pencils tells the story in a whole new way.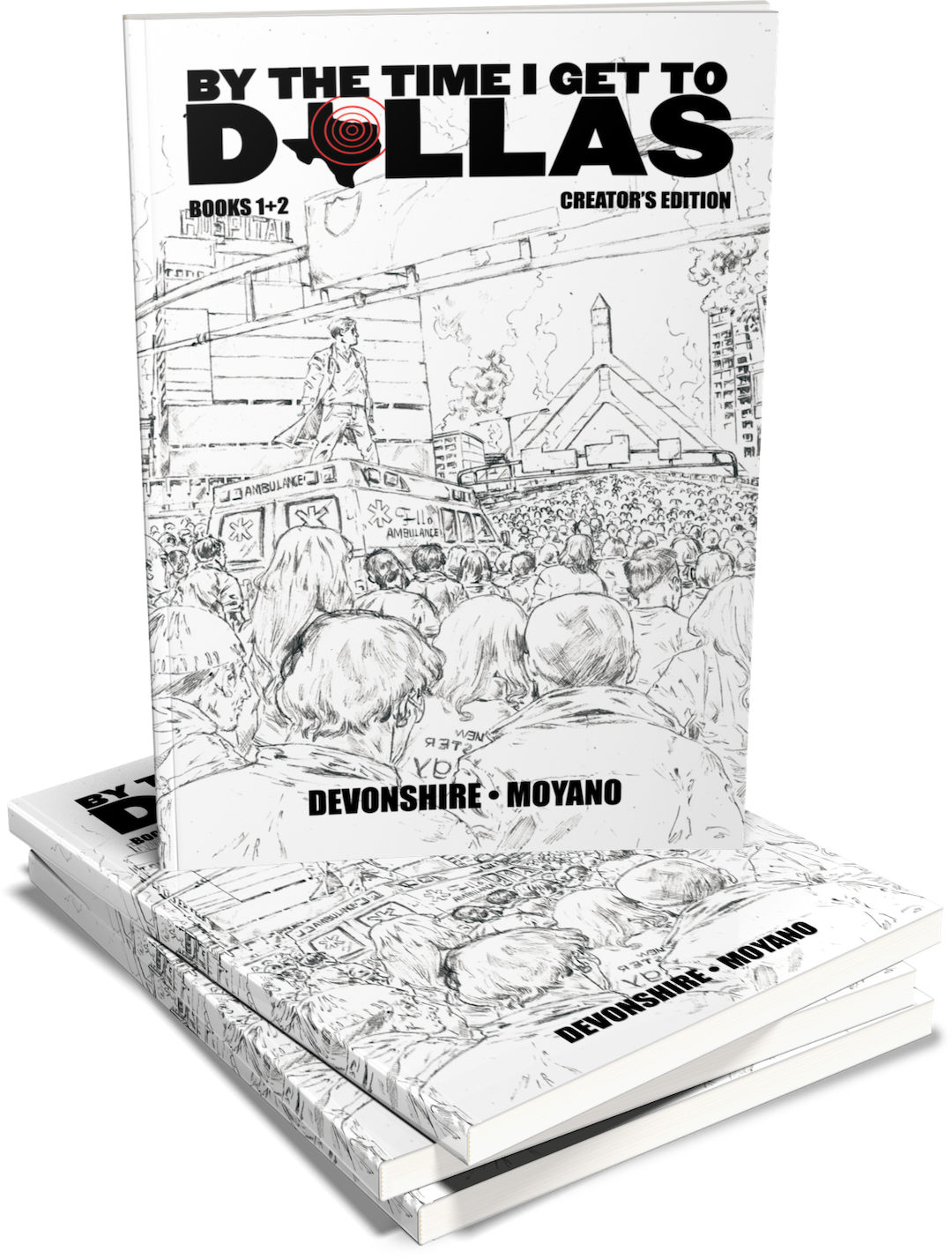 On the last campaign I almost offered a black and white version of Book 2 as a reward, but I didn't want to get distracted.Kickstarter's Make/100 event is the perfect time to make a Book 1+2 collection with the script and pencils side by side, a Creator's Edition. That's a book I really want to see, and I hope you do too.
https://www.kickstarter.com/projects/pitdocpress/by-the-time-i-get-to-dallas-1-2-creators-edition-make-100