When the apocalypse finally came, the Travelers weren't so bad.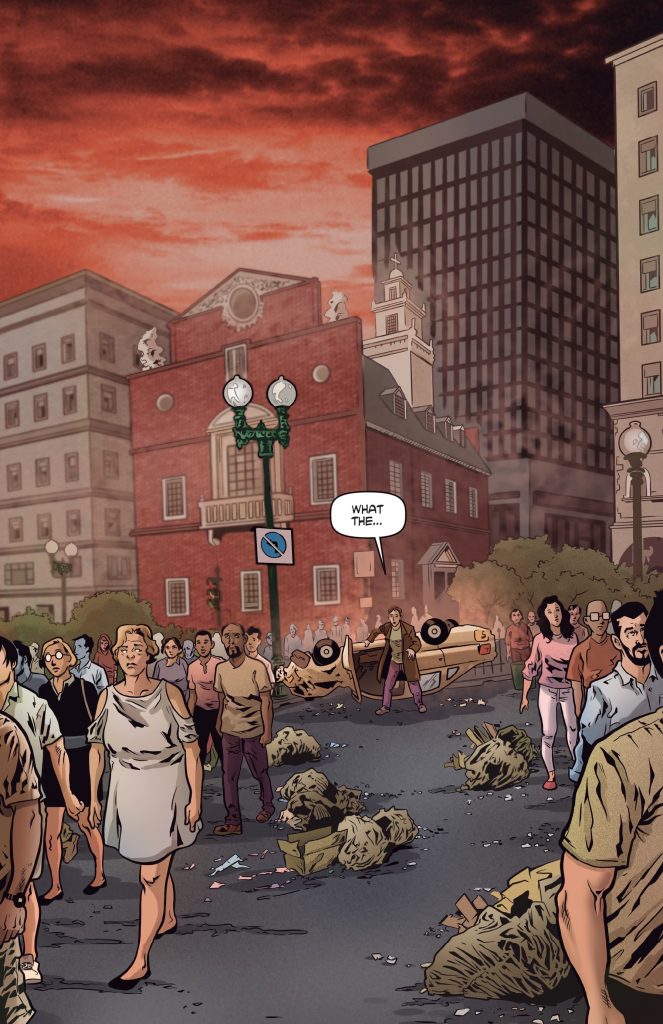 They didn't want to eat our brains.

They just wanted to get to Dallas.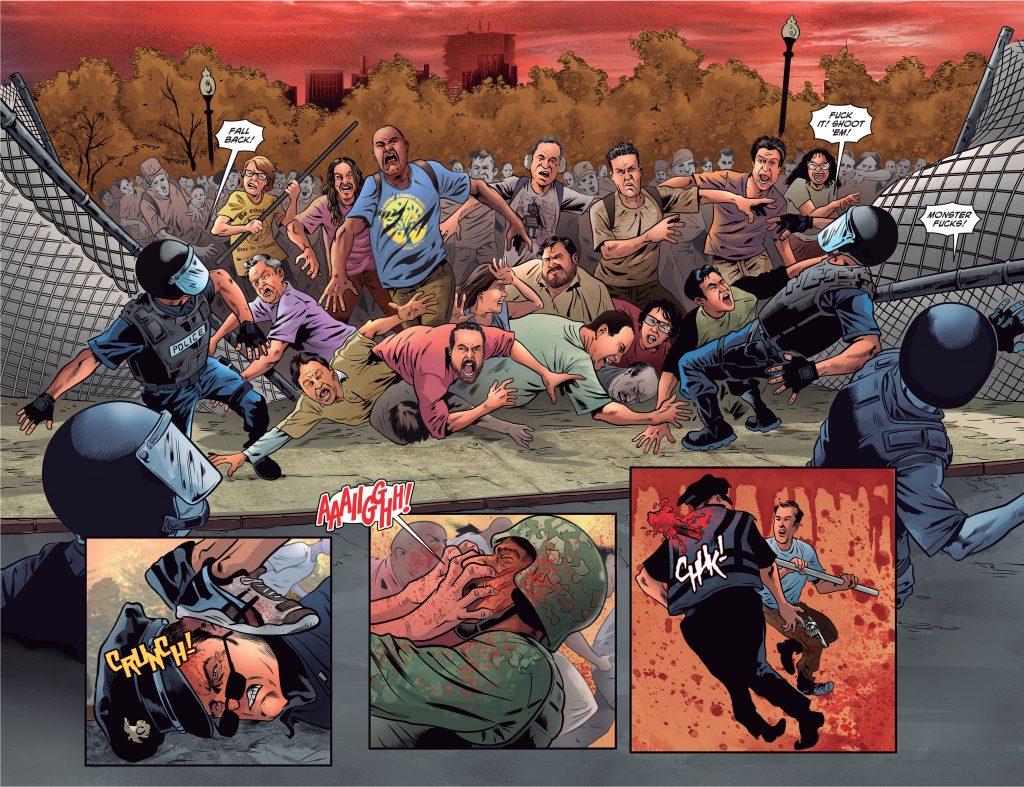 Really badly.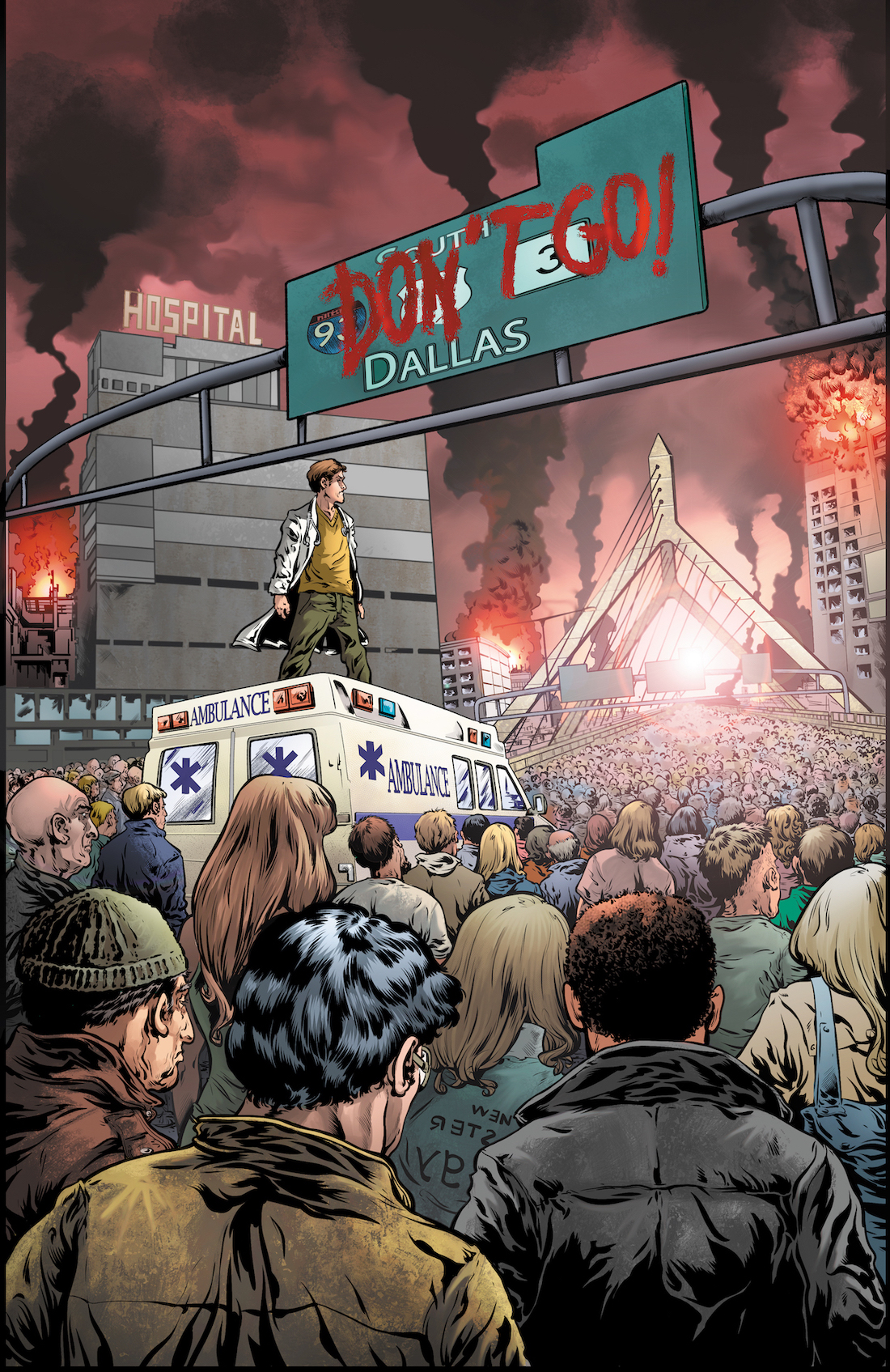 BY THE TIME I GET TO DALLAS: AN ER DOC'S APOCALYPSE COMIC
By the Time I Get to Dallas

is a graphic novel about a young man struggling to become a doctor in the midst of an apocalyptic public health crisis. When 80% of the human race starts migrating to a
single point on the globe

, failing medical student

Rudy Deckart

sets out across the disintegrating US to rescue his girlfriend, become a doctor, confront a

murderous militia

using the migration to start a

new world order

, and find a cure for the migration impulse that will

save, or maybe destroy, humanity

.

By the Time I Get to Dallas

is a 200-page story divided into six books. Written by a
practicing emergency physician

from a point of view unique in comics, and drawn by seasoned comics artists, 

Dallas

weaves themes from

medicine, neuroscience, philosophy, politics and religion

(not to mention

martial arts

and

hot air ballooning

) while staying fast paced with plenty of humor and a light touch.
Dallas is written for
thinking readers

ages 20-90 with an eye for

intelligent, character-driven adventure

grounded in the real (end-of-the) world. It is a

medical coming-of-age story

wrapped in an epic, apocalyptic adventure that is dark, funny, thrilling and

unlike anything you've seen

in a comic book before.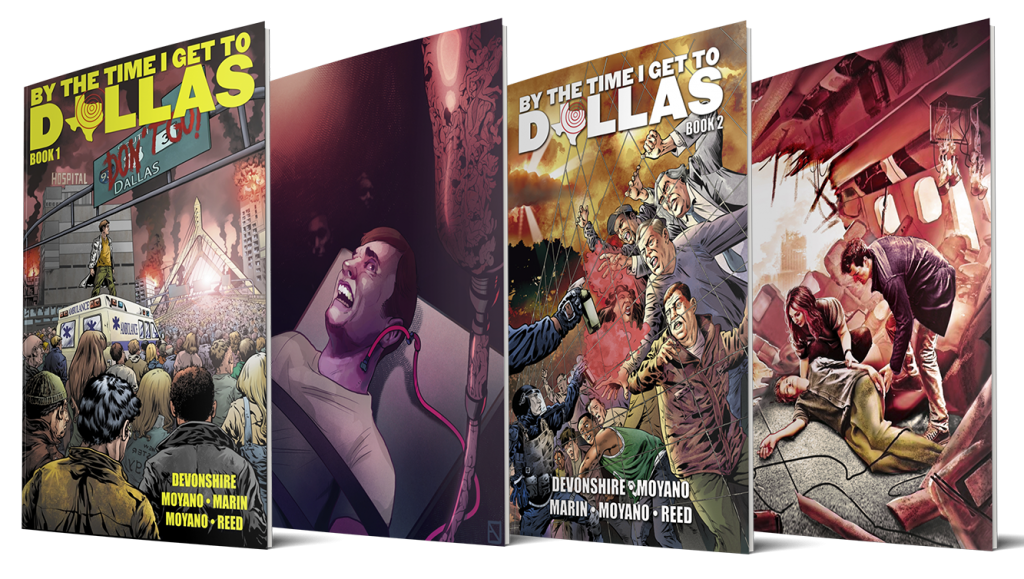 Thanks to the support of over 500 unique backers on Kickstarter, I've funded, printed and shipped the first three issues of By the Time I Get to Dallas to awesome fans all over the world. Book 4 is deep in production with plans for launch in early 2023.