By the Time I Get to Dallas Book 1: Disaster Page
We did it!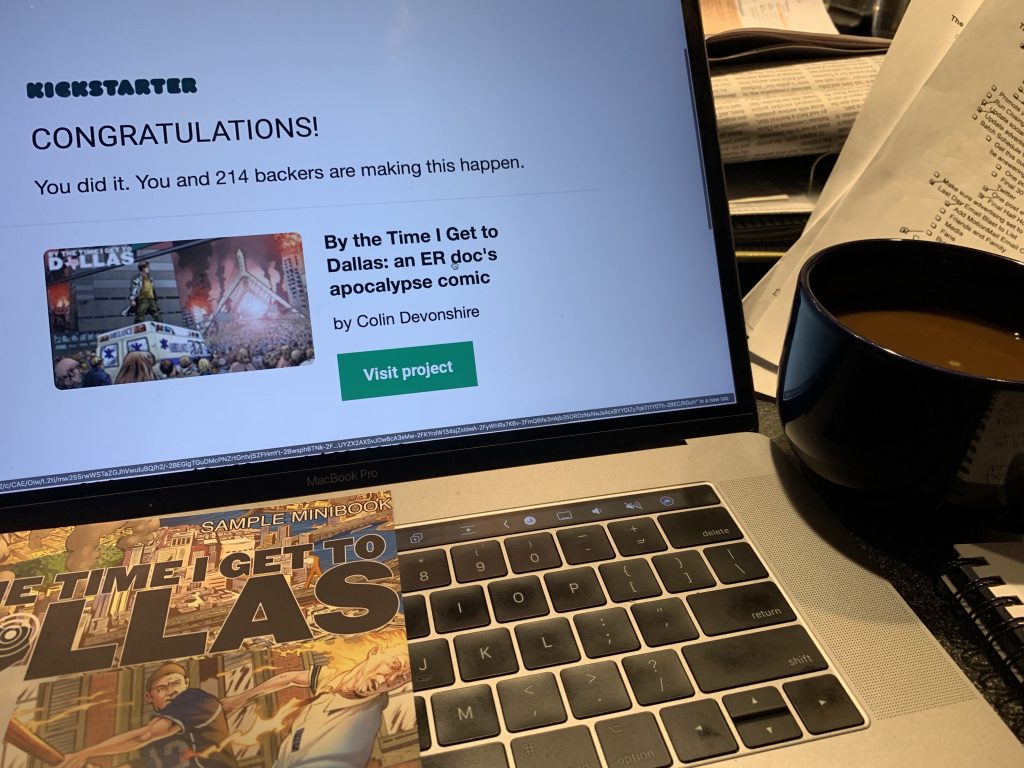 When 80% of the human race starts migrating to a single point on the globe, failing medical student Rudy Deckart sets out across the disintegrating US to rescue his girlfriend, become a doctor, confront a murderous militia using the migration to start a new world order, and find a cure for the migration impulse that will save, or maybe destroy, humanity. In Book 1, Rudy thinks he's on top of the world, but that world is collapsing all around him.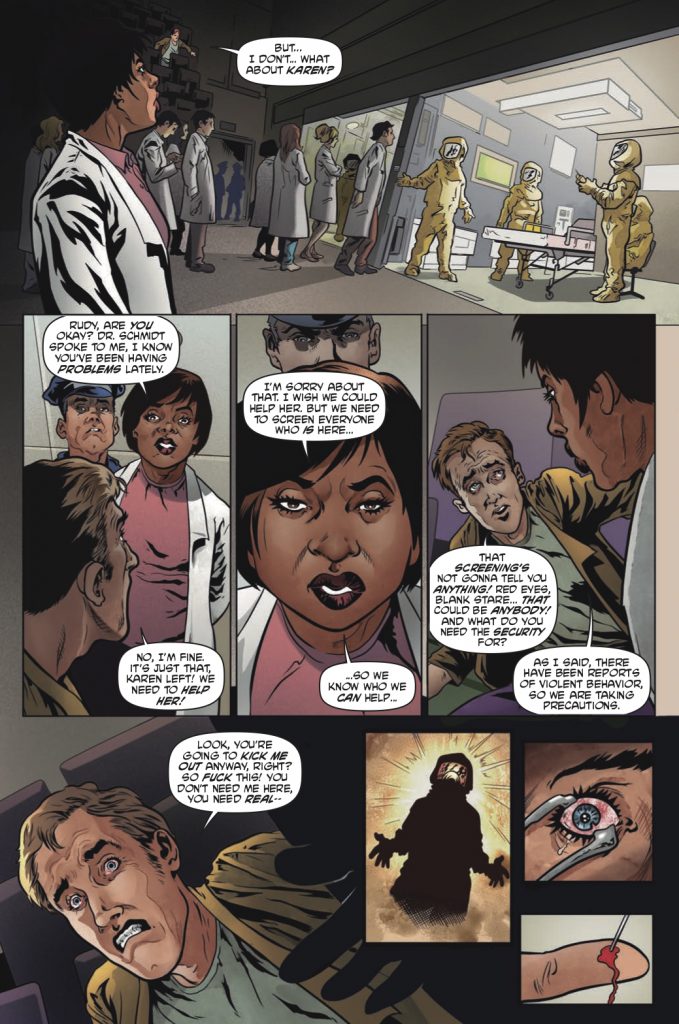 Book One was my first Kickstarter and I worked long and hard to ensure it was successful. But still I had no idea what to expect when I clicked the "Launch" button while in the car after dropping our son off at camp on June 23, 2019. My phone proceeded to blow up as
we funded in seven hours

thanks to the support of close friends and family. From there we 

kept rolling as the word spread

to likeminded comics fans.

Thanks to 214 backers and a great art team,  Book 1 complete and you can read it right now: