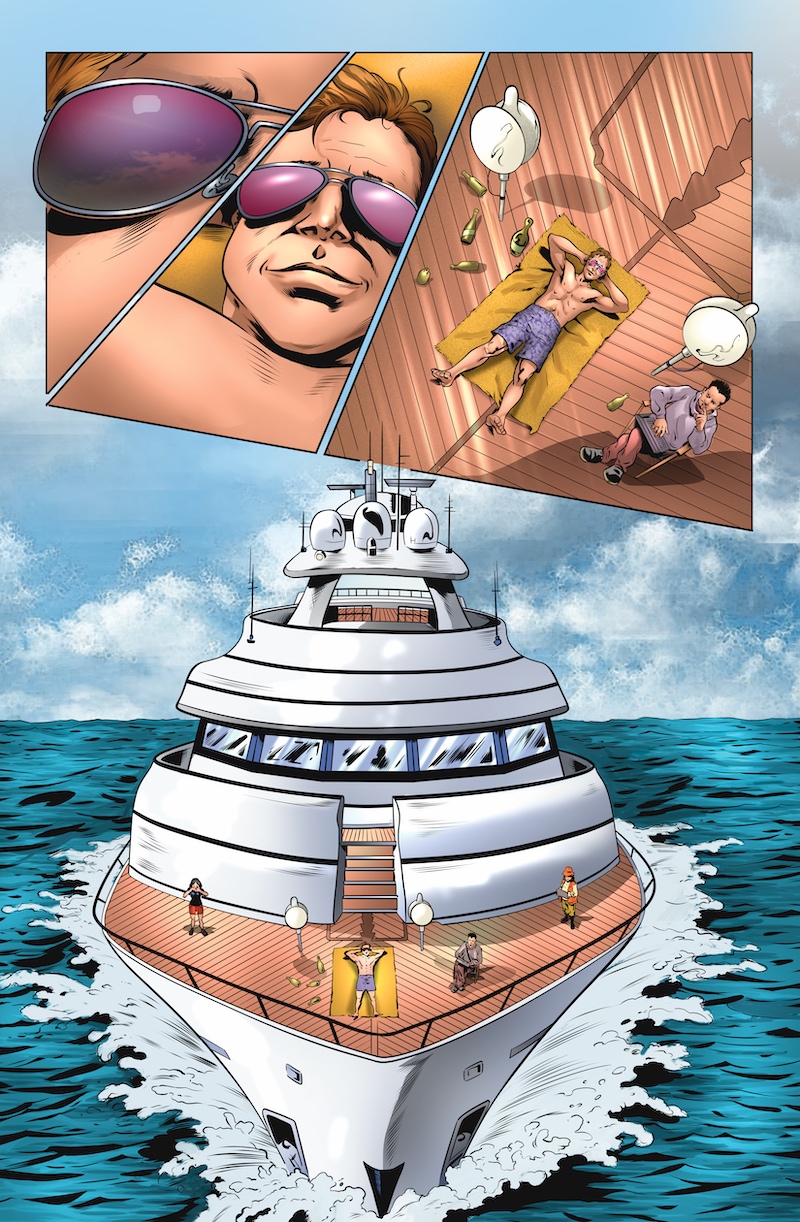 My summer has been totally just like this all the time.
Summer breeze makes me feel fine
Blowin' through the comics in my mind
Hello again!
It's been a while since I updated you about By the Time I Get to Dallas. Sometimes you gotta do before you can talk about what you did. The good news is the art team and I have been doing A LOT. Here's what you need to know:
By the Time I Get to Dallas #3 is almost finished through the coloring phase. All that's left is lettering, cover colors, and back matter design.
The Trinity Project Vol 3 has 9 pages drawn, another 4 on the way, with about 7 more to write and produce.
The next Kickstarter campaign for all this, "By the Time I Get to Dallas 1-3: ER doc apocalypse continues" is tentatively scheduled for October 12.
Above is a sneak peak of Dallas #3 art, page 1 in fact, colored and revealed to the world for the first time here just for you.
As I gear up for the next campaign I'll be posting a lot of preview art and other features on the two social media outlets I sort of understand. Added bonus, if you follow me on Facebook or Instagram you'll see links to a new EXCLUSIVE OFFER: a free download of the entire series so far. As a member of my mailing list you already got the first book download for free, and now you can get the second book and the prequel for free by following me on social media and giving me the email address that you already gave me! That's a really good deal for you. Follow my socials for access to the download:
By the Time I Get to Dallas on Facebook
or
And if you still need the the standard print or variant print editions of Dallas 1-2 or want to pay for the download they are all available at the online store:
As soon as I have a Kickstarter "Coming Soon" page approved I'll get you the link.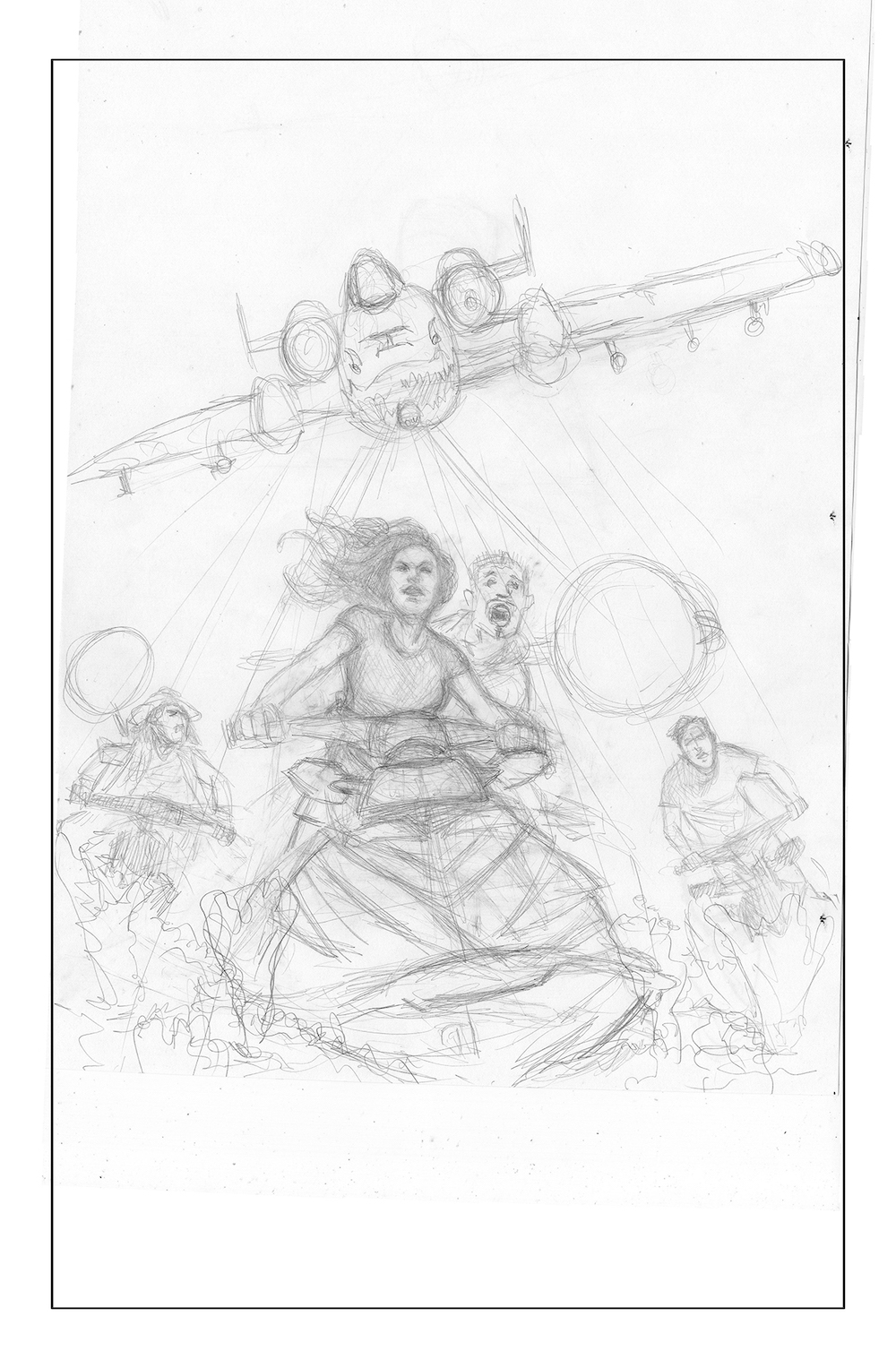 How I'm staying sane today
Sailing
Not really. I sailed for 15 minutes one time. Well, my friends let me hold the steering wheel briefly. I was basically sailing though. Luckily we had Christropher Cross playing, for maximizing the moment that I was totally sailing. You know who did not stay sane during this? My usually brave and trusting wife Ethel. She allows me to drive a car full of children, do our taxes, botch home electrical repairs, and run an emergency room, but she absolutely does not want me anywhere near the tiller/steering wheel thingy on a boat, ever. But Christopher Cross and I, we know how to find tranquility.
Also with hot biblical playing cards!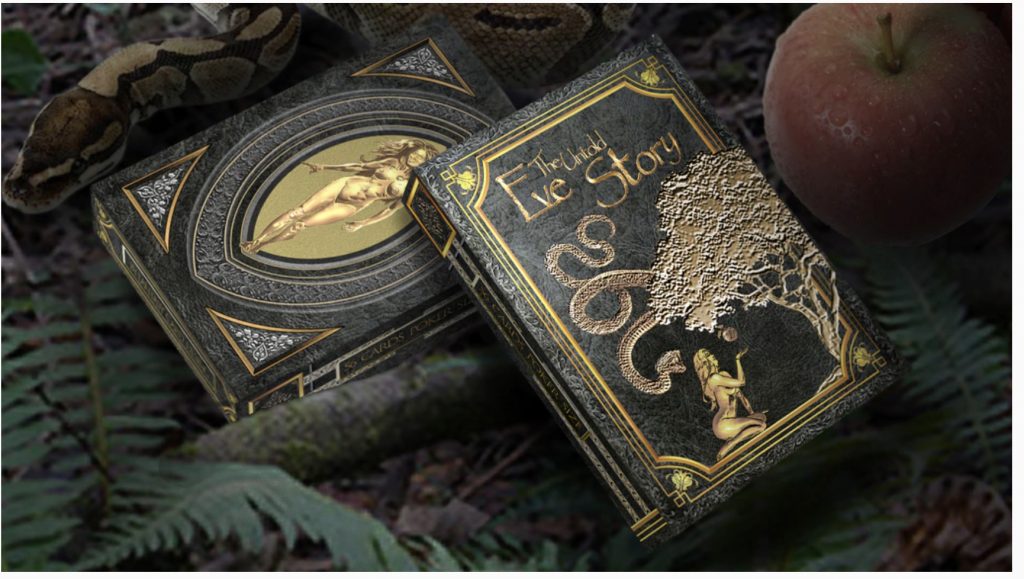 Speaking of our artist Juanfran Moyano, and our colorist, his brother Jacinto Moyano, they have a new project doing well on Kickstarter right now. Those guys stay busy! This is a very impressive deck of playing cards based on Francis Testa's graphic novel Eve, the Untold Story, a retelling of the Eve and Adam story with a focus on Eve. If you're a fan of By the Time I Get to Dallas then you're a fan of the Moyano's, and if you're fan of the Moyano's, you might just like this deck of cards they made. Check it out!