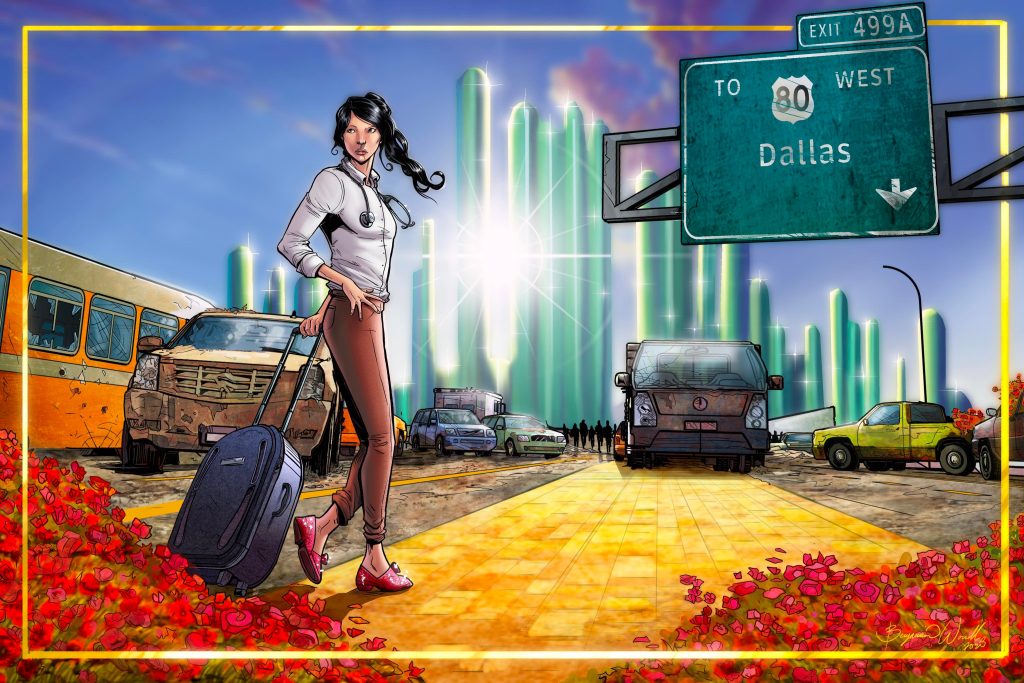 We did it—this weird walk to Dallas continues thanks to you!
By the Time I Get to Dallas #4 funded on Kickstarter on 3/24/23!
Thanks to all of you, this series keeps going with Book 4 funded! I've had a busy weekend since the campaign wrapped so decided to give us all a couple days off before this Campaign Wrap.
This campaign, my fifth, was a little different from prior: it was shorter, and due to work schedule and life in general I did much less social media, no press reach out, and instead relied on the magic of Kickstarter itself, cross promotion, my email list and the interest of prior backers to drive the campaign. The results were good—adjusting for the shorter schedule, we ended up with backer and dollar amounts right in line with campaign 3. I'm learning to focus on what energizes me–making the books–and not trying to win Kickstarter every time. The comic project doesn't quite pay for itself at these numbers, but it almost does, and that's good enough for me to keep going. Most gratifying is that I'm hearing more and more people I don't know tell me how into the story they are. So I'm going to keep telling it!
If you missed the campaign you can till preorder all the good stuff here:
By the Time I Get to Dallas Preorder Store
I did get on to one cool podcast right before we closed, the PVDcast with John Orlando, where we talked comics and also Boston Bruin hockey. For a good 45 minute chat on these things check it out:
PVD Podcast Episode 373 March 24, 2023
Next up, I'll be cranking up the production of Dallas #4 and the writing of Trinity Project #4, I have some ground to make up there.
Also, I'll be tabling a convention for the first time ever, the Wicked Con in Boston on April 22-24. If you'll be there let me know! Starting to wrap my head around the tabling game, it's all new territory. Part of that territory:  a 4×8 retractabe banner! You're finding out about it at the same time Ethel is…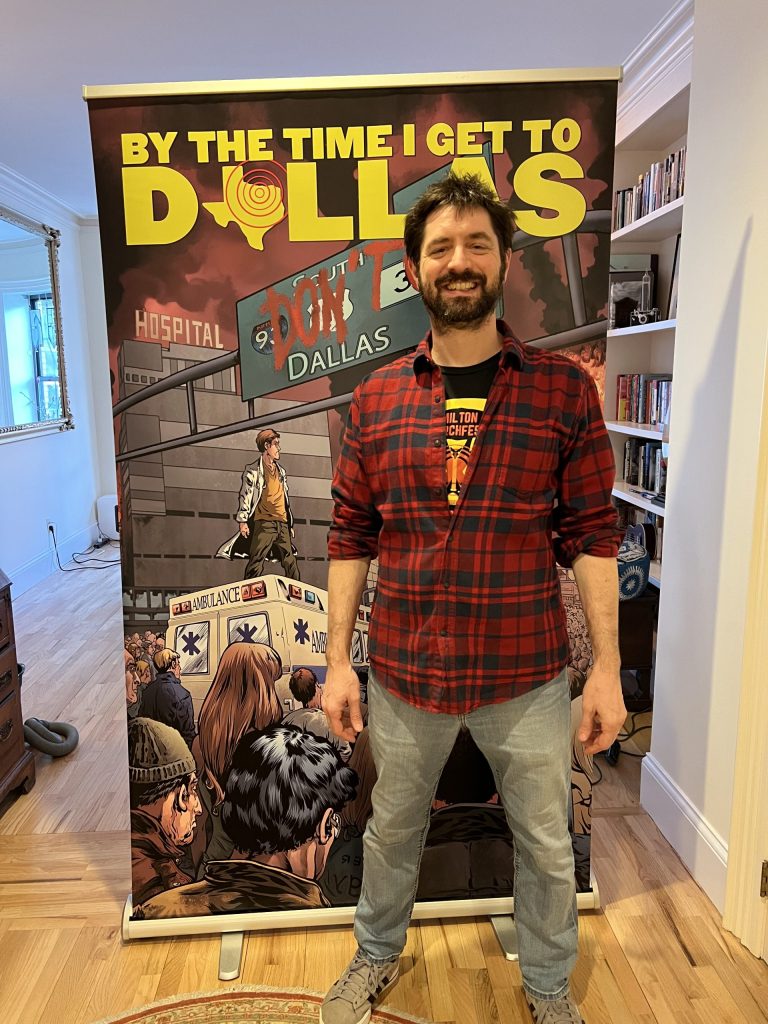 Once again I am humbled by your support. On behalf of the whole creative team, let me thank you once again for pushing us to make the books and tell this story. We'll keep working our butts off to deliver you the best damn comic books we know how to make.
Thank you again!
Colin Devonshire