The power to move you
Video Killed the Comic Book Star
Why write words when I can show you video? That's what everyone likes these days, these moving pictures I keep hearing about, the Tiking and the Toking. Well, I got a video for ya. It's the promo video for my latest Kickstarter campaign, coming up on October 12! Click on that image up above if you missed it. Yeah, the voice over needs a little smoothing out, I'll get to it. But the music is cool, right? It's by me and my bestest friend/bandmate/comic colorist Jason Finestone.
But I've got more, oh yeah. I've got pictures that DON'T move. Like this one, the dazzling new variant cover by industry pros Joe Mulvey (Happy Hill, Wailing Blade) and Chris Sotomayor (Marvel, DC). I knew Joe's high energy, exaggerated perspective style art could do wonders for this apocalyptic battle on the high seas. Chris has done fantastic coloring work with Joe before and I was lucky to pull him in for this project between his coloring Venom, Batman and Suicide Squad books! That sunset says it all–and the sharks…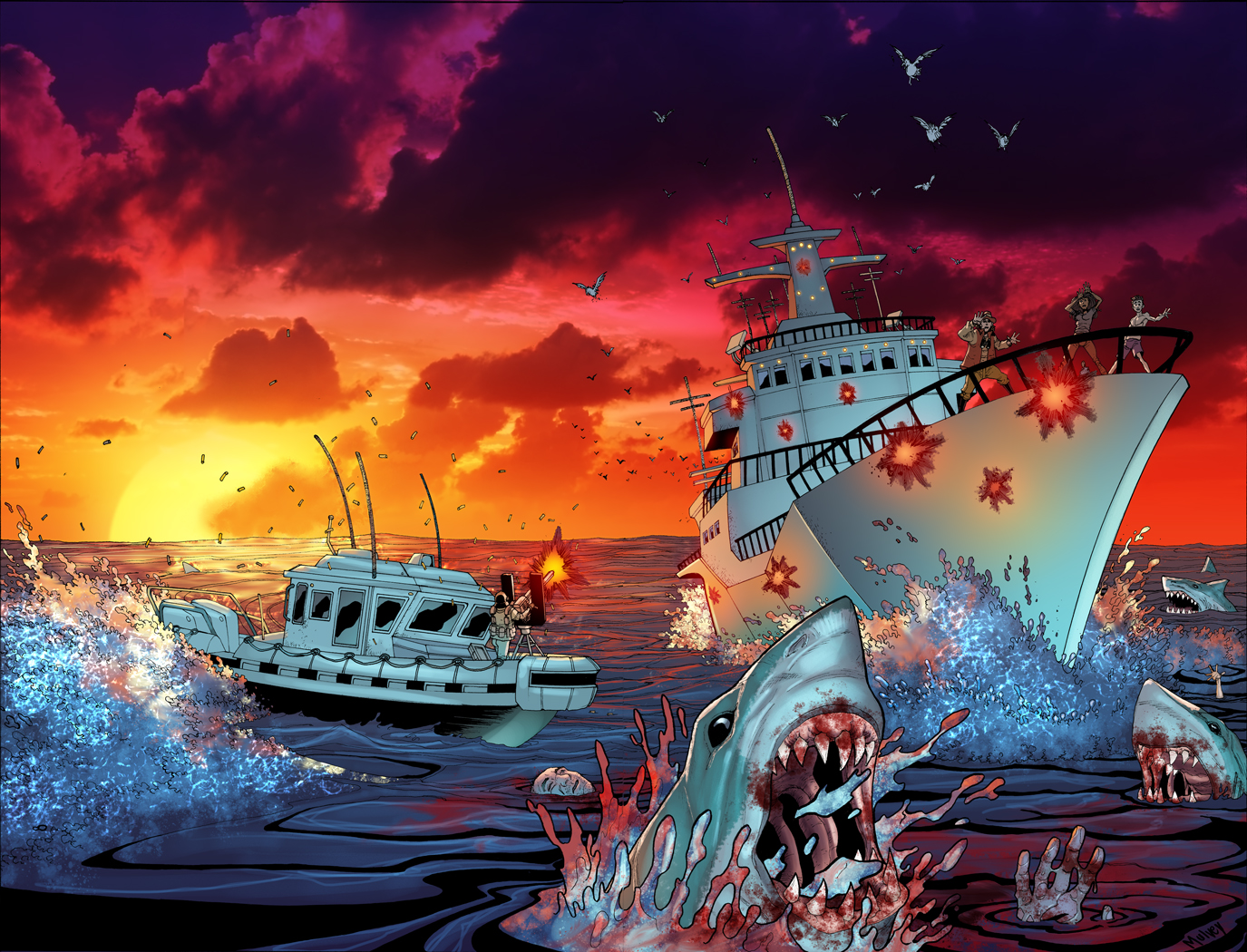 This is shaping up to be our best campaign yet. We're offering special cameos, a cool new collector's package, crazy variant covers from star artists, metal comic covers, original cover art and more! But this stuff will go fast and I don't want you to miss out. The best way to get in early is to click the link below to be notified when we launch.
Like last time, every Early Bird backer will get a personalized collectible postcard sent from me. Even if you back at at a digital level for a download, I'll still send you an IRL postcard by snail mail, cause that's how I roll–slowly. I want my hand to hurt from filling out all those postcards!
Click here to be notified and avoid FOMO!
https://pitdocpress.com/Dallas3Launch

How I'm staying sane today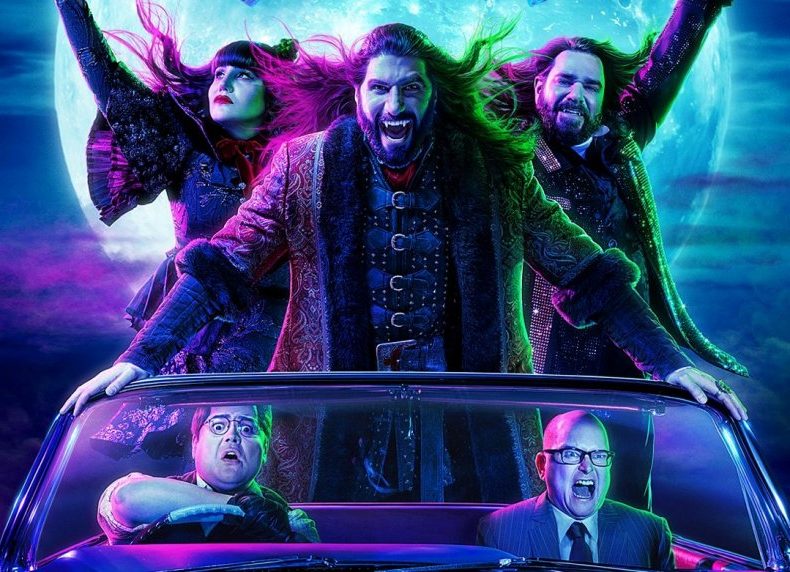 WHAT WE DO IN THE SHADOWS. Between actors/writers/comedians/musicians Bret McKenzie and Jemaine Clement, and actor/writer/director Taika Waititi, New Zealand is is responsible for much of what's good coming from Hollywood these days. From Flight of the Concords to music of the Muppets, from Moana to the Mandolorian, from Thor: Ragnarok to Jojo Rabbit, these guys are everywhere. So of course this indie vampire mockumentary film by Jermaine and Taika was great back in 2014. And yet, somehow I missed until now the TV series adaptation, written and produced by those same silly Kiwis. The whole family started watching it last week and we can't get enough, except for the occasional more graphic than expected bits. What are you gonna do, vampires are crazy. BEWARE THE ENERGY VAMPIRE! His name is Colin and he is truly terrifying.