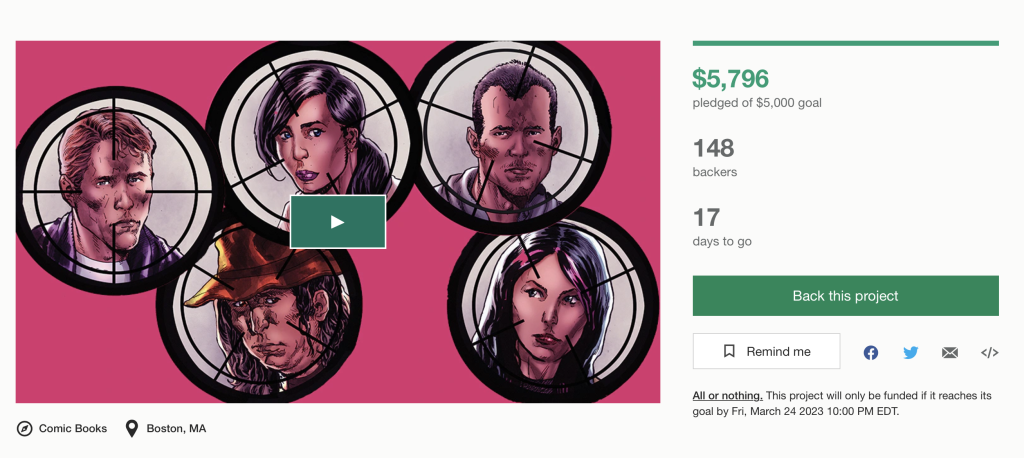 By the Time I Get to Dallas 1-4: ER doc apocalypse continues
The campaign for the latest book is live and kicking butt on Kickstarter. Thanks to loyal fans we hit our funding goal on day 3 and will have a chance to fund more of this project so it can keep going to its thrilling conclusion. Things to know for this campaign:
Early Bird reward. Every Early Bird backer (physical OR digital tier pledge in the first 5 days) receives a custom postcard signed by me and sent by old fashioned snail mail to you anywhere in the physical world.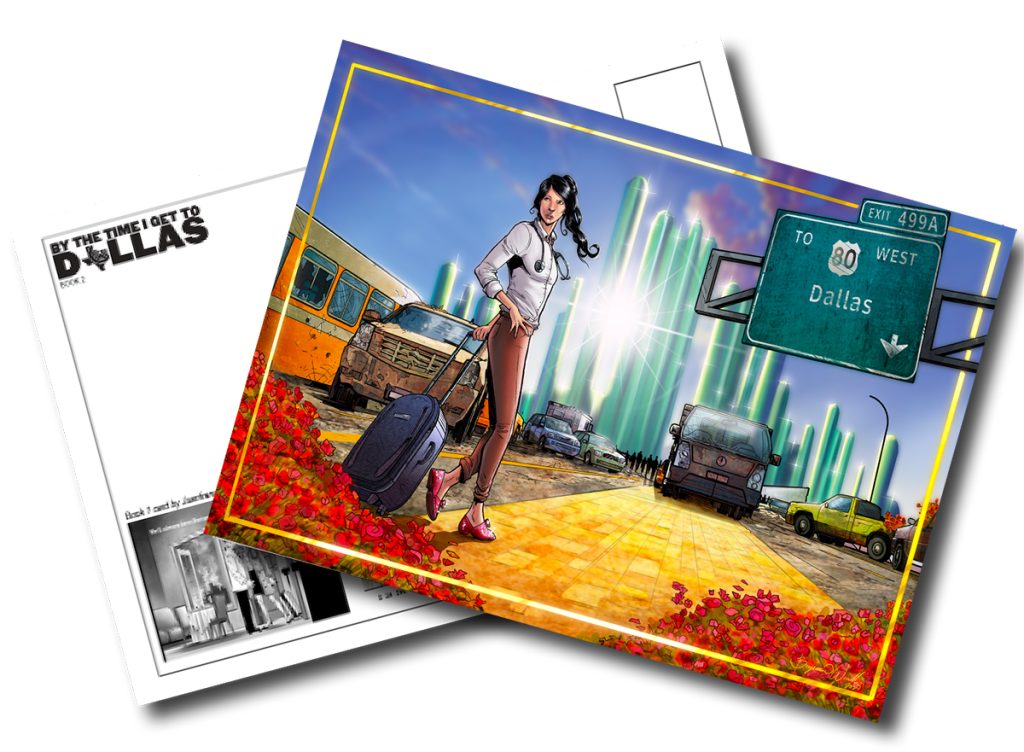 Everyone gets TWO books. Every issue of By the Time I Get to Dallas comes with its companion prequel The Trinity Project. So even the basic digital and physical reward tiers give you roughly 56 pages of new story!
The return of the $99 cameo! The cameo spots for Dallas #4 already sold in the Dallas #3 campaign, but don't worry, we have a few new spots open in Dallas #5 for YOU or a loved one as an extra (maybe as a Traveler, maybe a militia antagonist, maybe as an emergency room patient.)
Collector's Box. Finally, you can keep all these floppies on your shelf in one place! These are selling fast cause it makes sense to keep you awesome comics in one place and have it dominate all the other things on your bookshelf!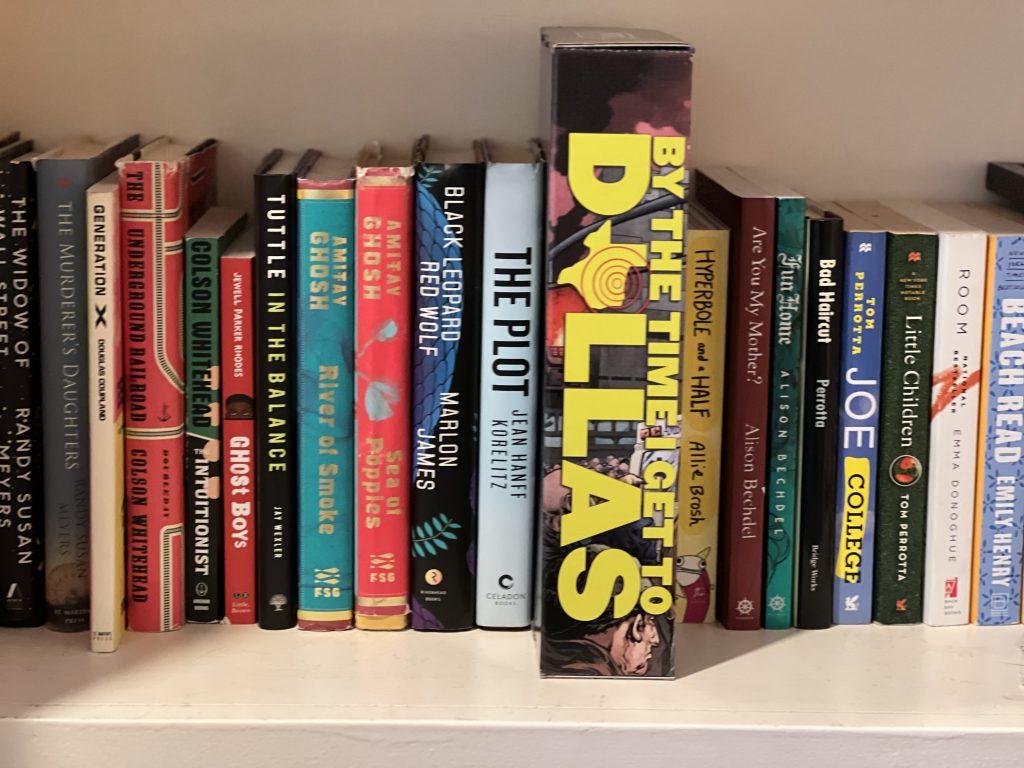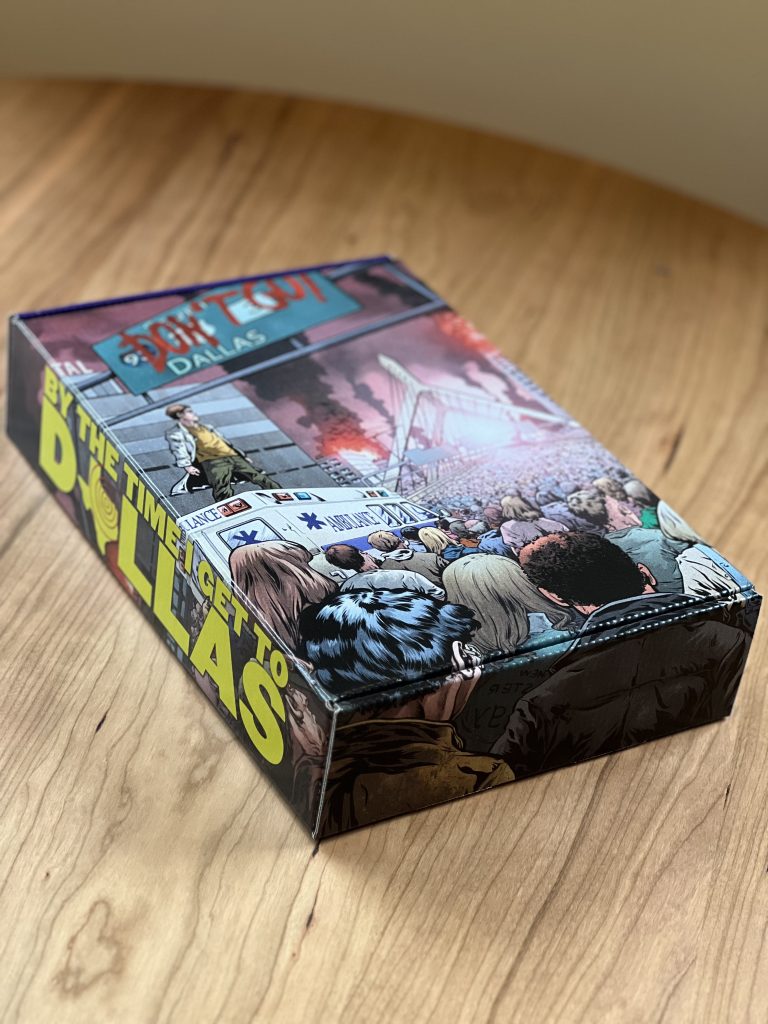 ALL STAR BUNDLE – FREE! As we hit backer numbers I'll be adding awesome content from my favorite indie comic creators for a free ALL STAR DIGITAL BUNDLE for EVERY BACKER. Order and tier of Dallas  and you get multiple other complete digital books FREE! We've unlocked the first  and are marching towards Miletone #2. I'll talk more about these cool books in future updates.
Get in on all this action here:
Once again, thank you for your support!
Colin