Where Weird Stuff Gets Made
Kickstarting and Screaming into the World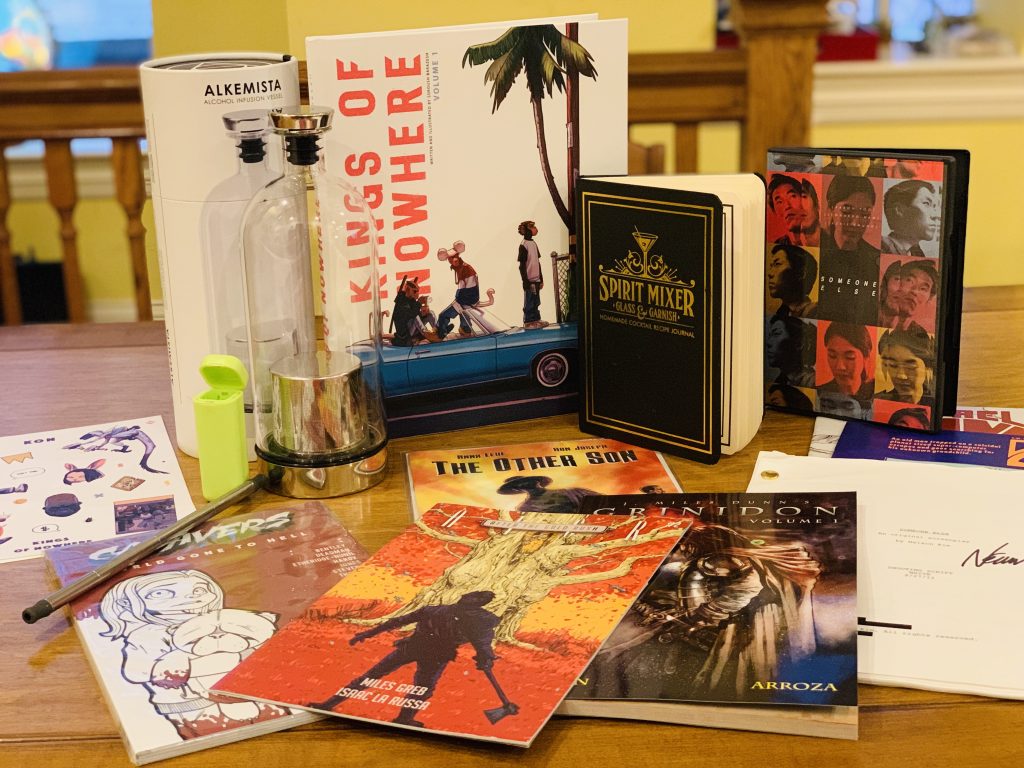 What are these things and what do they have in common? They are all awesome and I got them by backing Kickstarter campaigns. For possibly self serving purposes, I'm writing this week to tell you about the magic of Kickstarter and why you should check it out if you haven't already.
What is this stuff? A feature film (and signed script) written and directed by my friend Nelson Kim. The Alkemista, a slick vessel for making your own booze infusions. A reusable straw so you don't kill sea turtles. An elegant cocktail recipe journal. Kings of Nowhere, a graphic novel in which the world is populated by regular and animal people, with the animal folks forced into the urban underworld. After the Gold Rush, a comic about a space traveller returning from a distant human colony to rediscover the long-abandoned Earth. Not pictured: The School for Authentic Journalism run by my friend Gregory Berger. Whoa! An incredible bunch of ideas that all became reality thanks to the magic of crowdfunding.
How it works: you launch a campaign for an idea that needs funding, and other people agree to back you at various levels for various rewards, and if you reach your funding goal the backer gets their credit card charged, you go make that idea a reality and send the finished product to the backer. If the project doesn't hit its funding goal no one gets charged, it's all or nothing. If you get funded but fail to produce the product, well, you face shame and humiliation and are banished from planet Kickstarter forever. Most projects I've backed has been a great experience, exciting to be a part of and gratifying when the cool idea, with your help, becomes a finished thing for everyone to enjoy.
The first book of my graphic novel, By the Time I Get to Dallas, is well on its way to completion, but to get it printed and into hands and on store shelves we'll be launching it on Kickstarter. It would be much easier just to pay for the printing myself, trust me–Kickstarter is a massive amount of work. But Kickstarter has a huge and active comics making community, with creators constantly putting out comics, supporting each other's campaigns, building audience, getting noticed by traditional publishers, and sometimes even making a living! At any moment there are dozens of comics campaigns underway on KS, and over half of them successfully fund. In fact, Kickstarter is a de facto major comics publisher, and many big names in the comics biz now skip traditional publishing and prefer to put their work out directly to their fans via Kickstarter. So let's do it!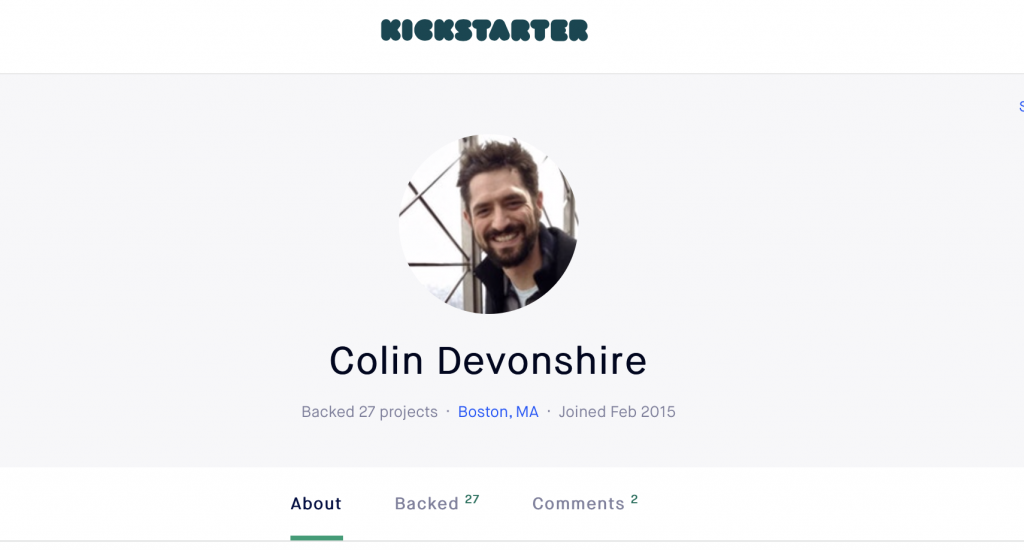 CLICK MY FACE
We'll be sending more updates as we get closer to the Kickstarter launch, with chances for exclusive rewards for early backers and you, the loyal members of the email list. But if you haven't been on Kickstarter before, I suggest you click on my face, log on, make a profile and check out a few projects, just to see what it's like. If something floats your boat, back it. Be sure to follow me there so we can share what we're doing.
Here are a few projects going on that I think are pretty cool:
Cyberpunk Noir Art Heist Comic

Biomimetic Controllable Creature?!?
Things That Light Up Rule